| | |
| --- | --- |
| Steve: | Dude, there's something on your stoop. |
| Me: | What is it? |
| Steve: | Looks like some kind of small, dead animal. |
| Me: | Oh, that's just . . . |

---
Now that you're here, you might want to check out:
My studio - so to speak. Hoping to build it some permanent digs soon.


Patches, sequences, samples and what not... Your's for the taking.


Music - or something like it. Stuff I've recorded (not much here right now...)


Tips, tricks, hints, whatever...
---
You're never too young to start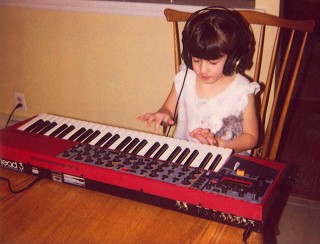 Victoria noodling away on the Nord the day it arrived.
---
Waldorf Pulse and Pulse Plus Owners
EPROMs with the latest OS are available here!



OS 2.01 EPROMs are available for $25 USD, payable via Paypal. Price includes the EPROM, installation instruction and worldwide shipping.

Please email me for more information if you are interested - or order online below:
Order an upgrade for the Pulse
Order an upgrade for the Pulse Plus
---
---